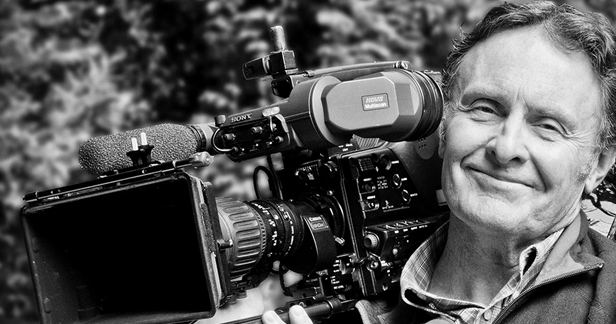 DOUGLAS BAIRD
EFP/PSC HD camera specialist, lighting cameraman and crew provider.
Experienced in all aspects of broadcast television production on a wide variety of current affairs, documentary and factual programming for CBC, CTV, ABC, NBC, CBS, BBC, ARD, Nat Geo, Discovery and the NFB.
Own complete SONY F800 XDCamHD, PXW FS-7, F900 HDCam production packages for both PAL and NTSC.
Selected projects:
Future of Automobile Safety - Horizon - BBC Television, London
Minority Report - Stark Sands- season opener Satellite media tour - Pacific TV for Fox
The Bachelor and The Bachelorette - several contestant profiles - NZK productions, LA.
Idris Elba -Mens Health Magazine Cover photo shoot - Behind the scenes - Getty Images
U2 - Band promo interviews - for start of 2015 tour -ARD Germany
Masterchef Australia -Theresa Visintin contestant profile- Endemol Shine
FIFA 2015 Womens Soccer - American team coverage - live inserts for ESPN
2011 Royal Tour - William and Kate - Cross-Canada coverage for the CTC/Canadian Tourism Commission
Dr. Daniel Pauley - World Fisheries Outlook - The Curiosity Project - Discovery USA
FIFA 2013 Promo -Electronic Arts - EA Sports Gametime - Loma Media
Massive Moves - Floating Fortress/Harbour House -2 F900 crews - Windfall Films, London
Canadian Naval Officer Training - Bravo Zulu Productions for Department of Defense
2010 Olympics - NBC, ARD, Coca Cola, McDonalds, Samsung and General Mills
Modern Marvels - Olympic Technology - Halfyard Productions/History Channel
Aircraft Pilots/Cockpit Air Quality - Panorama - BBC Television, Manchester
Michael Buble NBC Christmas Special -behind the scenes -CTC
Celine Dion - Concert and backstage meeting with Solenne - Star Academy - TF1, France
Lindsey Vonn - Olympic Wheaties box unveiling VNR - General Mills.
Microsoft, Bill Gates Interview - Spectrum Caribiner, London
Olympic On-air Host Promos - Foxtel Network, Australia
House Hunters International - multiple program segments -Pietown Productions, Los Angeles
Once Upon a Time - Cast interviews and EPK coverage - ABC/Disney, LA/New York
Algerian Terrorist Bomb Threat - ABC TV News, New York
David's Story - Nurture vs Nature - Horizon - BBC TV, London
Torino Debrief - Media kit - IOC International Olympic Committee - Lausanne, Switzerland
Arnold Schwarzenegger – The Making of 'The 6th Day' - Columbia-Tristar
Three Minutes to Impact - Canadian Segments - The Discovery Channel (UK), York Films
Sea Hunters - Host sequences - multiple seasons - Econova Productions/National Geographic TV
Mars Bomber/Forest Fire Fighting -Welt der Wunder, Pro Sieben TV, Munich Germany
Clinton - Yeltsin Summit - ABC TV News
Black Sea Environmental Symposium - David Suzuki - Vision TV, Harvey McKinnon Assoc.
The Cold Squad - Investigative Reports - A&E, Kurtis Productions
Janet Jackson - All For You Tour - Press Kit - Virgin Records
Eddie Murphy - I Spy - Video inserts for boxing sequences - DOP- 5 cameras - Sony Pictures
X-men 2 - Video insert material for CCTV video screens for the control room and Oval Office segments.
World Figure Skating Championships - International Skating Union - judges iso-cam for the ISU
999 Real Life Rescues - Canadian segments with Michael Buerk, BBC
A&E Biography - Peter O'Toole, Raymond Burr, Pamela Anderson - A&E Network
Sikh History - Canadian Segments - BBC Birmingham
Survivor Testimonies - (over 200 hrs) Survivors of the Shoah Foundation, Los Angeles
Bayern Munich Soccer CD-ROM Series - DOP - 3 cameras, Munich
MegaMoves - Mammoth Mansions - Courtney - CH5/TLC - Windfall Films, London
The V-Chip Inventor - Prof. Tim Collings - Le Point, SRC/CBC
Robin Williams inserts - Jerry Lewis Telethon
Juno insert/Morning after the Oscars - Good Morning America - ABC News
The X-Files CD Rom project - Cast interviews
Spice Girls World Tour Begins - Breakfast Television - BBC TV, London
Living with AIDS - Documentary - TV Asahi, Tokyo
Eminem - Seattle concert and interviews - Charlotte in America - Viva 2, Cologne
The Science of Stargate - Atlantic TV for Oxford Scientific Films, Sky TV, London
Field of Dreams - William Kinsella - Author Profile, TBS, Tokyo
Freedom Speaks - PBS Freedom Forum - WETA-TV, PBS Washington, DC
Balancing Act - Gymnastics for Girls - documentary, Rough Cuts, CBC Newsworld
The IMAX Story - "Wings of Courage" - Moving Pictures, BBC, London
West Coast Forestry - Blue Peter - BBC Children's Programs
CIA - Hidden Hands - Documentary - Fulmar/Channel 4, London
Adbusters vs. Calvin Klein - The Girlie Show, Rapido/Channel 4, UK
Tony Cavelti Profile - Documentary Profile - DRS Swiss Broadcasting, Zurich
Clayoquot Logging - Documentary, The Fifth Estate, CBC
Nicole Brown Simpson - Signature Analysis - Hard Copy, Paramount Pictures, L.A.
Amory Levins/David Suzuki Interview - Suzuki Foundation
The Making of Stephen King's Kingdom Hospital - Sony/BBC Manchester
Daily Planet - numerous mini doc segments and interviews - The Discovery Channel
Life on the Internet - Program inserts - The Discovery Channel
The X-Files - Behind the Scenes - Turner Broadcasting
Dr. Who - Sylvestor McCoy - Interviews/behind the scenes - BBC/FOX
A Day In The Life Of Jackie Chan - Canal Plus, Paris
U.N. Conference on 'Rights of the Child' - DOP - 2 camera educational documentary
XV Commonwealth Games - Victoria - Cycling/Marathon -host broadcaster "live" microwave motorcycle camera crew
Canadian Open Golf- Vancouver - PGA productions
Pacific Forest Rally -Pits and start/finish coverage, TSN - (2005 – 2012)
Hankook Ice Challenge & Hankook F-1600 Series - TSN, DOP - 5 cameras
Vancouver Indy car racing - Live 'Pit Lane' insert camera crew - Players/RDS, Montreal
Corporate Video
Disney, Microsoft, IBM, Xerox, SAP, Oracle Software, Electronic Arts, Adidas, Nike, Toyota, BMW, Mercedes Benz, Honda, Ford, HSBC, Bank of America, Coca Cola, Pepsi, McDonald's, Pfizer, Johnson and Johnson, Dow Chemical, Chevron, Home Depot, Holt Renfrew, Nordstrom, Kawasaki, Ballard Power Systems, CN Rail, CP Rail, Boeing, Air Canada, Continental Airlines, Northern Telecom, Petro-Canada, BC Hydro, BC Transit, UBC and Simon Fraser University.
BELL / CTV Television
Ongoing production for W-Five, E-Talk, TSN Sports and the Discovery Channel.



Sports
POV shots and custom rigging for action sequences with Sony fullsize, minicams, GoPros and 16mm.

Olympic Volleyball projects, CBC Sportsweekend, Wide World of Sports (CTV & ABC), TSN, NHL Hockey, CFL Football and NBA basketball. Skiing, snowboarding, mountain biking, cycle road racing. Camera operator for the "live" helicopter/motorcycle unit which covered cycling, marathon and road races for the Host Broadcaster world feed of the Victoria Commonwealth Games. DOP for a mutli-camera instructional video shoot at the World Figure Skating Championships. Documentaries and educational projects for Sport Canada and the National Film Board of Canada (NFB).



Live Video
Live remotes, 'satellite media tour' uplinks, broadcast 'double-enders', 2-way television and corporate teleconferencing. Microwave, satellite and FTP feeds from remotes.



Producer / Director
Official Olympic Film/Television projects. Segments for CTV Wide World of Sports. Educational films for Sport Canada, Sport Ontario and the National Film Board of Canada. Various documentaries and industrial films.



Aerials
Experienced with Tyler & Wescam Helicopter mounts. Handheld shooting and rigging for POV camera mounts. Drones.



Interests
Skiing, cycling, scuba diving and travel. Conversational French.



Awards
Columbus International Film & Video Festival
-Bronze Award - Medical/Physical Health ("Cutting Out the Fear" The Fifth Estate)
-Hon. Mention - Social Studies Documentary ("Violation of Trust" The Fifth Estate)
Canadian Society of Cinematographers (C.S.C.)
-Roy Tash Award - for cinematography in Television News
National Press Photographers Association (N.P.P.A.)

-National Spot News Award - (Canada and U.S.A.)



Memberships
IATSE669 – Electronic DOP
CSC - Canadian Society of Cinematographers - Associate, Canada

GTC - Guild of Television Camera Professionals - London, UK



Education
Honours BSc, Kinesiology, University of Waterloo